Home
\ Russian village tour
Russian village tour
Typical russian village tour
If you are tired of the city life or simply want to get acquainted with life in the Russian countryside. Learn to stoke a real russian bath, chop wood for it, ride on a sled, to catch a fish at any time of the year and cook a russian fish soup on a bonfire or just to understand how to live a simple Russians this tour is that you need! Please take a look and choose a house where you will live. Each house has everything you need for a comfort leisure time. The house has electricity, individual heating, water, bath, shower, WC, electrical stove, fridge, TV, dishes, linens, towels, soap, shampoo.
10 persons wood house with russian bath inside (80 euro per a day)
Wood house hall with the kitchen
14 persons stone house designed in hunting style (100 euro per a day)
The hunter house big hall with the warm floor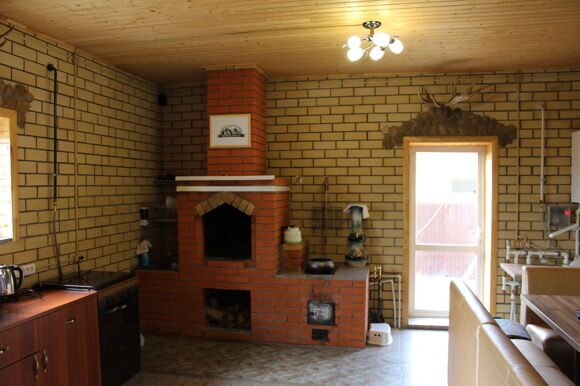 A typical russian wood-burning stove​
16 persons stone house with a sauna and swimming pool inside (120 euro per a day)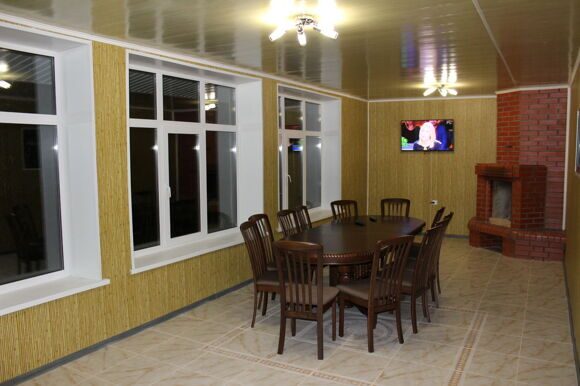 Russian village activities
Russians very love a bath with a birch and oak brooms especially on a winter time. This is very helpful russian typical SPA procedure.If you don`t mind what is it definetelly you should try it!
Russian bath with a oak brooms (SPA procedure)
After a warm bath it`s very nice to jump into a snow)
River fishing another very popular village activity
Doesn`t matter of the season real fishers go to catch a fish everytime. As well you will enjoy silent russian nature and beutifaul river views.
Fishing activity is for all ages
Enjoy wonderfull russian nature views
Catch a biggest fish!
To get more info and pictures about a Typical russian village tour try to visit a russian website www.сорочьигоры.рф. Here you can see more house fotos and another useful info about this tour.